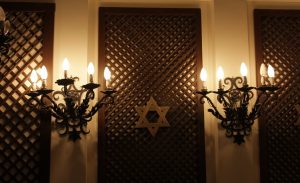 Jews have been present in Greece since at least the fourth century BC. The oldest and the most characteristic Jewish group that has inhabited Greece are the Romaniotes, also known as "Greek Jews". However, the term "Greek Jew" is predominantly used for any person of Jewish descent or faith that lives in or originates from the modern region of Greece.
Aside from the Romaniotes, a distinct Jewish population that historically lived in communities throughout Greece and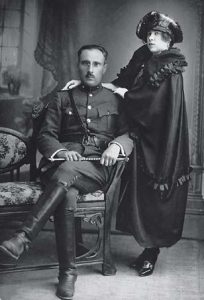 neighboring areas with large Greek populations, Greece had a large population of Sephardi Jews, and is a historical center of Sephardic life; the city of Salonica or Thessaloniki, in Greek Macedonia, was called the "Mother of Israel".[2] Greek Jews played an important role in the early development of Christianity, and became a source of education and commerce for the Byzantine Empire and throughout the period of Ottoman Greece, until suffering devastation in the Holocaust after Greece was conquered and occupied by the Axis powers despite efforts by Greeks to protect them.[3][4] In the aftermath of the Holocaust, a large percentage of the surviving community emigrated to Israel or the United States.
Day 1: Thessaloniki
Arrival in Thessaloniki airport
Orientation tour of Thessaloniki about the history of Sephardic Jews
Check in centrally located 4* Hotel.
Welcome from local authority representative.
Kosher dinner at traditional restaurant at Ladadika area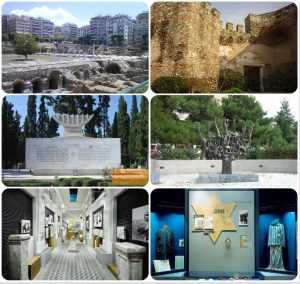 Day 2: Thessaloniki – Veroia
City Tour of the Upper City to the Byzantine Walls
Tour of Ancient Greek, Roman, Byzantine moments
Visit of the Holocaust monument and the Jewish Museum
Visit of the Synagogue
Meeting with a representative of the Jewish Community of Thessaloniki
Lunch at local kosher restaurant
Departure for Veroia
Check in at 4* Hotel
Free time in Veroia
Kosher dinner at hotel and overnight
Day 3: Veroia – Ioannina
Tour of Veroia
Visit Barbouta the famous Jewish neighbourhood, with an outside visit of the old synagogue
Kosher Lunch
Departure for Ioannina
Tour of the city with visit of the synagogue and Jewish quarters area
Check in at 4* Hotel
Kosher dinner
Overnight at hotel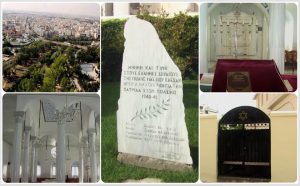 Day 4: Larissa
Departure for Larissa
Check In and Kosher lunch in Hotel.
Walking tour of the city.
Visit to the synagogue, the holocaust memorial and Jewish (Capitol J) school
Kosher dinner in Hotel
Day 5: Athens
Departure for Athens
Orientation tour of the city
Check in at centrally located 4* hotel.
Kosher lunch
Free afternoon to stroll around in Plaka Area
Kosher dinner
Overnight in Hotel.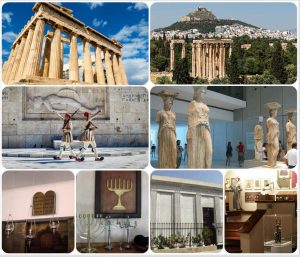 Day 6: Athens
Visit the Synagogue of Athens
Visit of the Jewish Museum
Visit of Ancient Agora, Acropolis and New Acropolis Museum
Kosher Lunch
Meeting with representatives from the Jewish Community of Athens
Kosher Dinner and overnight in Hotel.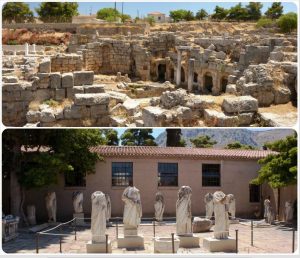 Day 7: Corinth – Athens
Departure for Corinth
Visit the archaeological site, the museum and the traces of the synagogue during the Roman Period
Kosher Lunch in Restaurant
Return to Athens
Kosher Dinner and overnight
Option for extension with Crete Visit (Chania)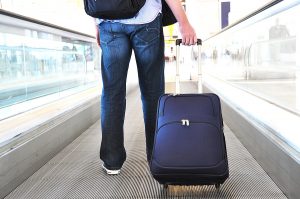 Day 8
Breakfast and departure to Thessaloniki airport.