Crete Extension (Jewish Paths of Greece)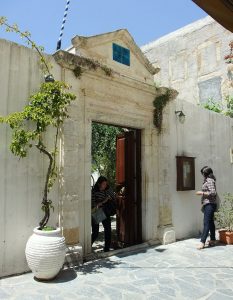 Jews started settling on the island of Crete from Hellenistic times, mainly from important cities of the time, such as Alexandria and Ephesus. It is known that by Roman times many communities thrived there; the wife of historian F. Josephus was from the western part of the island. Crete changed hands many times in the course of its long history and the fate of the Jewish communities varied accordingly. When Crete became part of the Greek state, there were 364 Jews in Chania and eight more in the rest of the island.
Extension to the island of Crete  
(in addition to the package titled: Jewish Paths of Greece)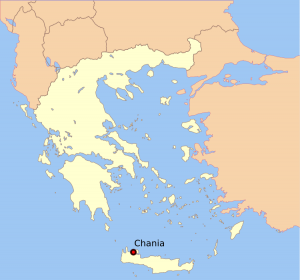 Day 7: Piraeus (Athens) – Chania (Crete)
End of Main Program (Jewish Paths of Greece)
Evening departure from Piraeus Port to Chania by ferry.
Kosher dinner in boxes on board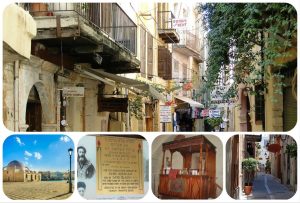 Day 8: Chania – Rethymnon
Early morning arrival at Chania Port
Transfer to centrally located hotel in the Old City of Chania
Check in and breakfast
Meet with specialized guide
Walking tour of the old city
Visit synagogue and Jewish quarters
Kosher lunch
Afternoon visit Rethymnon Old City
Return to Chania for Kosher dinner
Overnight in Hotel.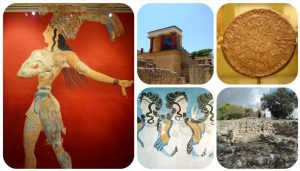 Day 9: Knossos – Heraklion
Breakfast
Full day tour of Knossos, Faistos and Aghia Triada
Kosher cretan lunch in traditional village
Kosher dinner and overnight in hotel in Heraklion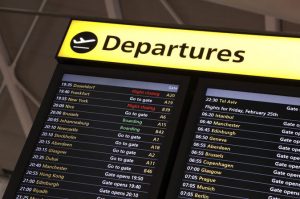 Day 10: Heraklion
Early breakfast
Transfer to Heraklion Airport for the departure
Flight to Athens Airport