This tour takes you through the Central Axis of Greece discovering the sites of all the monotheistic religions: Christianity, Judeism and the Muslim Faith.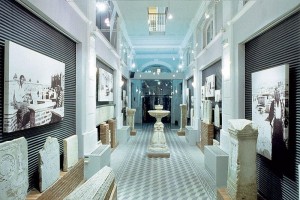 Day 1: Thessaloniki
Transfer from Macedonia International Airport to Thessaloniki Central Hotel for check in
Orientation tour of the city with information on the city's rich Jewish history
Welcome Dinner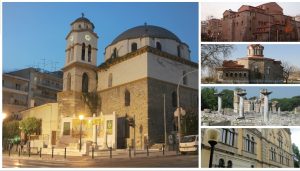 Day 2: Thessaloniki – Philipi – Kavala – Thessaloniki
Breakfast in hotel
Transfer to Phillipi for the first site St. Paul taught the gospel on European soil.
Visit the village of Lydia site of first European christiening by St. Paul
Visit Kavala port for site of St. Pauls arrival and the former Ibrahim pasa mosque now a church for Agios Nikolaos.
Return to Thessaloniki with visit to Agios Dimitrios church for traces of Egnatia Road
City Tour with most important muslim sites.
Day 3: Veroia – Kalambaka
Breakfast in hotel
Walking tour of the city's christian and jewish heritage sites
Travel to Veroia for 18th century Jewish Quarters and Synagogue
Visit the Vema (tribunal) where St. Paul preached to the Veroians
Transfer to Kalambaka for overnight stay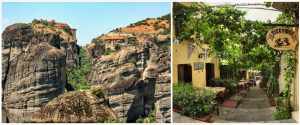 Day 4: Meteora – Athens
Breakfast in hotel
Visit the world famour Meteora monasteries
Transfer to Athens and check-in at centrally located hotel
Stroll in the old city area of Plaka and dinner
Bus drive to Faliron Port for site of St. Pauls docking in Athens

Day 5: Ancient Corinth – Athens
 Breakfast in hotel
Visit Ancient Corinth for Vema of St. Pauls teaching to the Corinthians
In the museum and site we will see ancient Synagogue traces
Visit Port of Lehaio for St. Pauls docking site in Corinth
Return to Athens
Stroll in Monastiraki and Plaka area for a vew of the important muslim buildings of Athens
Farewell dinner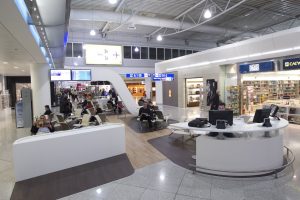 Day 6: Athens
Breakfast in hotel
Transfer to Athens International Airport for departure